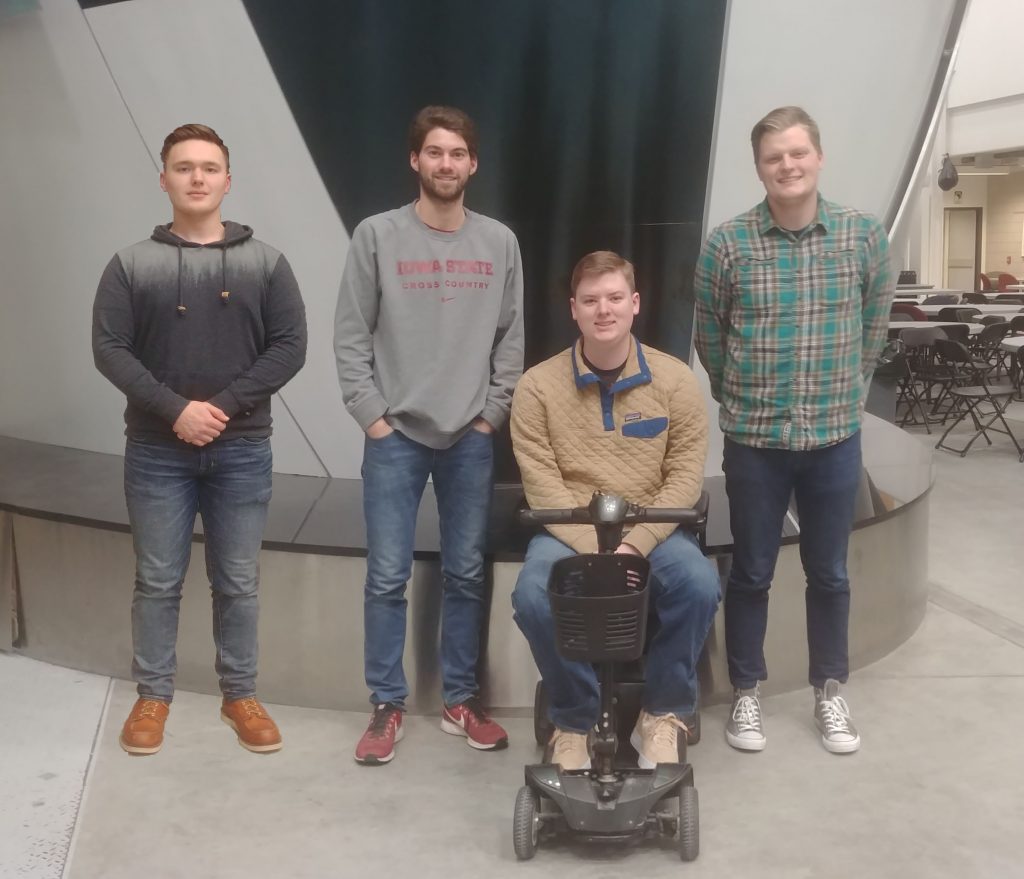 Team Photo
From Left to Right: Matt Nord, John Nownes, Jason Kelly (Team Lead), Connor Montang
John Ludeman (Not Pictured)
Website Checkpoint 1 – 2/25/19
The Battery Team will continue looking into the safety aspect of a battery-powered aircraft. The team has already created, an will continue to work on, a safety plan that outlines potential hazards that are unique to a battery-powered aircraft. The plan will also highlight procedures and components that can be utilized to help minimize and prevent any associated risks or hazards.
Additionally, the Battery Team will also be using Solidworks to design a 3D model of a proposed packaging compartment used to store the batteries during flight.  Along with the overall design, special consideration will be taken to determine the possibility of "fast, changeable" batteries, in an attempt to gain an advantage over traditional jet-fueled aircraft.

Website Checkpoint 2 – 5/3/2019
During the semester, the Battery team first formed the outline of a safety plan which included components and procedures that addressed issues unique to an all-electric aircraft. The plan itself was divided into two main topics, emergency landing and battery handling procedures. Under emergency landing, the team looked into both complications that arise from an aircraft maintaining all of its weight during flight, as well as any special precautions that should be taken by rescue teams during emergency events. Under battery handling, the team developed several recommendations into how airports should handle battery charging operations, as well as how aircraft operators should load batteries onto individual flights.
For it's second milestone, the Battery team researched and designed two separate methods of storing batteries in an actual aircraft. The two methods that the team worked on included a cargo load system and a belt-feed system. The cargo load system involves storing large packs of battery cells on separate, easily movable pallets. These pallets could then be loaded onto and off of an aircraft in a fashion similar to how shipping companies transport pallets of commercial cargo. This system would allow for easy transfer of batteries using relatively few moving parts. The belt-feed system involves storing individual battery cells on long strands or "belts".  A big advantage with this system is that depleted belts and fresh belts could be swapped at the same time using the same external power source. A SolidWorks model of each system is included below.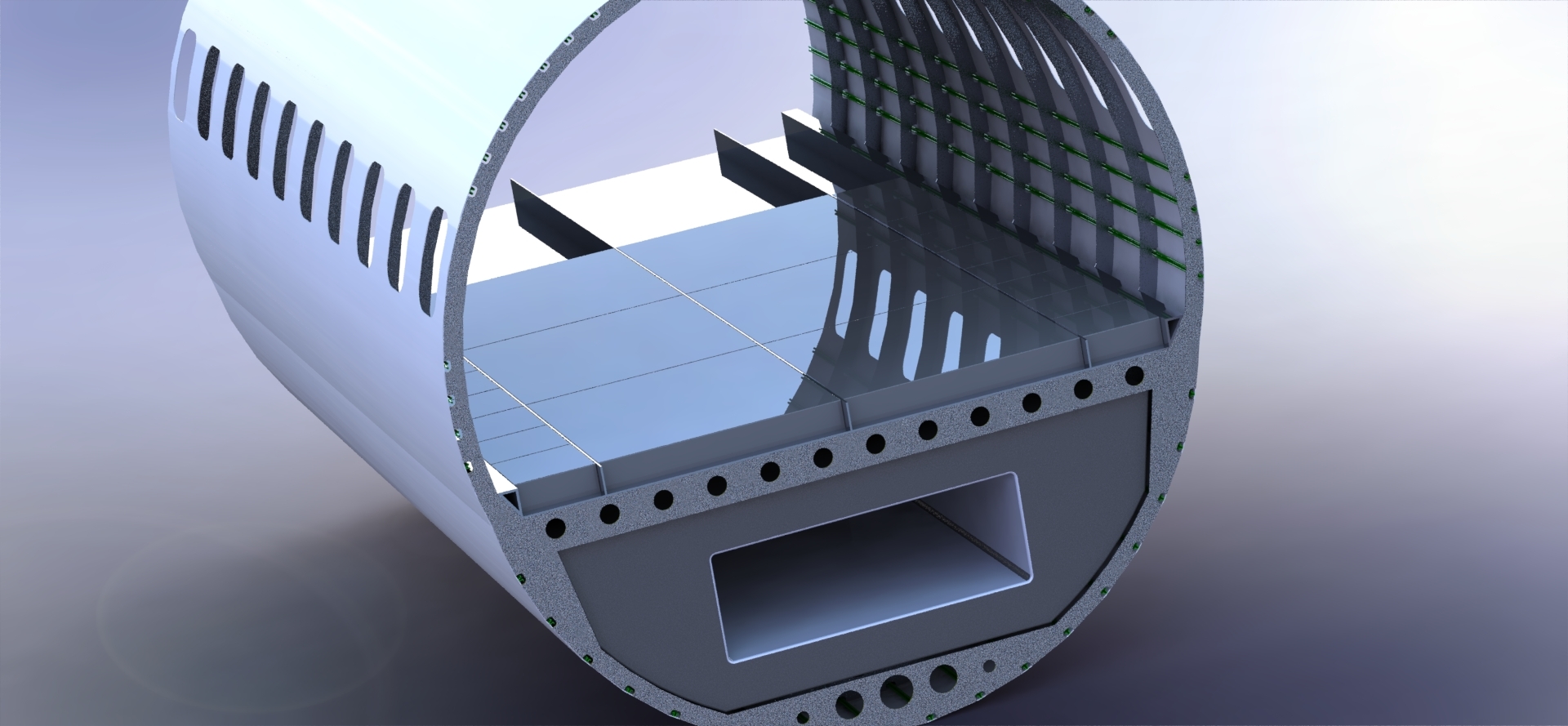 Reflection
Throughout this semester, the battery team made significant progress in regards to producing actual presentable results.  Along with these results, the team has also helped develop its own identity within the project. Whereas in the past it seemed like the battery team had difficulty in determining its own direction, this semester the team started off on the right foot, and worked diligently through the whole process.
One minor setback that the team experienced this semester was the lack of time accounted for analyzing feedback. During our mid-term design review, the team received several different ideas from the audience members, and the team wanted to investigate some of these ideas further. However, we realized after doing this, that by taking the time to research these suggestions, we were actually using up time that was originally scheduled for our second milestone.  So, moving  forward, we now have a better idea of how much time to schedule for tasks and milestones throughout each semester.
Otherwise, the team plans on further investigating our cargo load battery system, and specifically on how to best implement the system on current aircraft. The team also would like to collaborate with the CAD/Build team, with the hopes of getting more hands on work with the R/C model.