Donate to M:2:I
Make to Innovate exits because of the support that we receive from donors.  Now, it is even easier to donate to Make to Innovate.  Click on the link below to donate to Make to Innovate.  Your contribution will be processed by the Iowa State University Foundation, a charitable private non-profit 501(c)(3) organization charged with fundraising for Iowa State University.  The ISU Foundation will handle your donation securely and will work with you to ensure that your donation reaches M:2:I per your wishes.  
If you are interested in making a large donation or have any questions, please contact Ryan Harms at the ISU Foundation.
http://www.foundation.iastate.edu/m2i
What You Can Help Us Do
Here are examples of students working together through the Make to Innovate Program and benefitting greatly from the tools donated/supplied to them!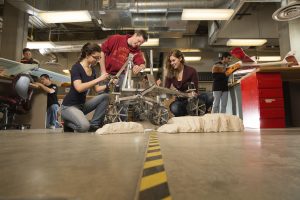 Students can collaborate to create these projects from any material while also using them for a purpose. These students can use objects for unintended or original purposes, which makes it so fun!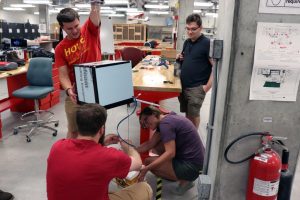 Here is one project to catch the eye! There are many more projects that have been sent into the sky, but all look vastly different with each team.