The team is still in the process of machining new parts to adapt the suspension to the new chassis. Almost all of the design work has been finished.
The purpose of the mechanical team is to design, test, manufacture, and assemble all physical parts of the rover that allow full traversal and functionality of other systems on the rover. Below you will find images from our design work for the next rover.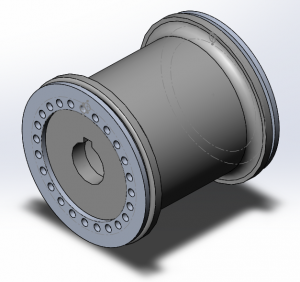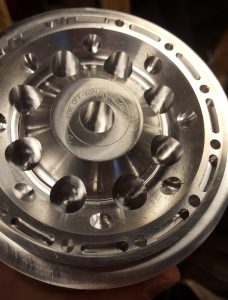 The wheels are being remade to include in-hub motors and use real beaded-seal tires.  This allows for greater flexibility in tire choice and improves the rover's ability to cover difficult terrain, since the motors are protected inside the wheels.  Here is a video of the machining process.