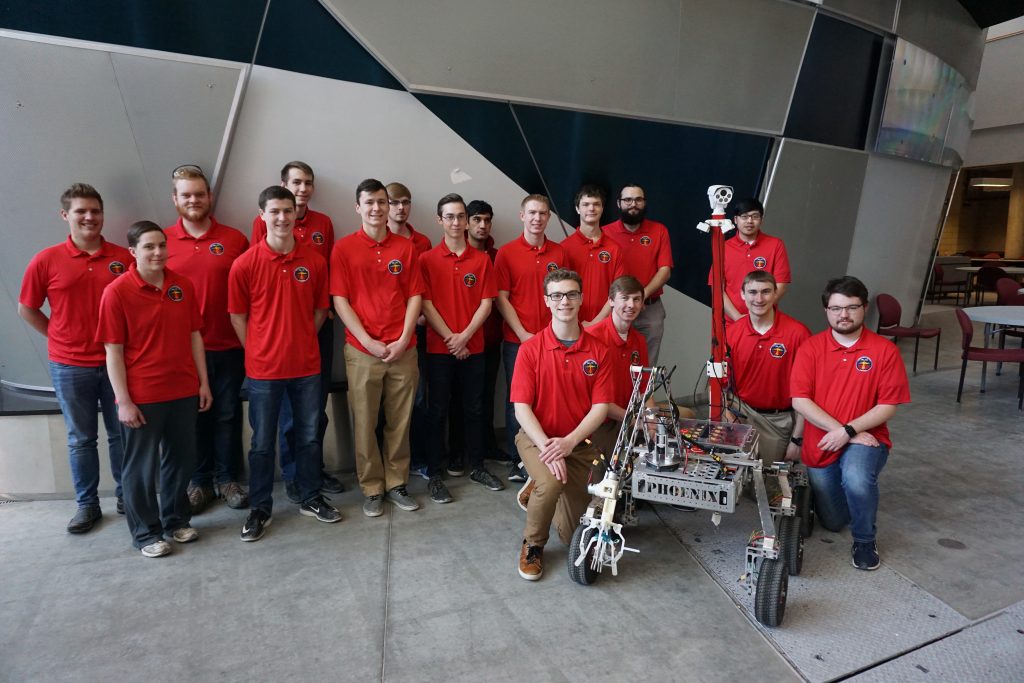 Pictured from left to right : Reid Miller, Brooke Bradshaw, James Talbert, Austin Schmitz, Brady Anderson, Ryan Crall, Colton Marshall, Noah Brady, Shivam Vashi, Aaron McCrary, Nick Kilzer, Christian Tanberg, Jensen Mayes, Matthew Matejka, Billy Noy, Riley Roche, Gage Lochner
Not pictured: Trevor Rowland, Paul Karanja
Deliverable: A competition ready rover.
Goals: Make the current rover competition ready, while also designing the next generation rover, Phoenix 2.
---
Mission statement: MAVRIC is an interdisciplinary team of students working to design, create, and compete a Mars rover in the University Rover Challenge (URC).  URC is an international competition which takes place from May 30th – June 1st, 2019 in Hanksville, UT at the Mars Desert Research Station.
---