Mission Statement
HABET's mission is to provide a platform for students, professors, and other interested third parties to perform experimentation and design work that would require a high-altitude balloon system.
HABET has, unfortunately, fallen out of flight readiness in recent years. The milestones for this semester reflect our efforts to return to flight readiness. We hope to build a renewed HABET upon the framework from years past and restore HABET's status as a reliable high-altitude launch service run by skilled and dedicated students.
Engineering Team Objective
Milestone: Engineering Team is spending this semester developing and testing the LoRa system for transmitting payload location data, and implementing our own software for predicting and tracking balloons.
Science Team Objective
Milestone: With the changes to the payload hardware standards being made, Science Team will spend this semester working closely with Engineering Team in order to learn about the systems. By the end of the semester, they should have a sufficient understanding to begin work on an internal research mission.
Operations Team Objective
Milestone : Operations Team will spend this semester working on the checklists and flight documentation that are integral to the longevity of HABET as a program. They will also look into implementing these checklists and documents into the website being built so as to make the procedures easier and keep better records.
Goals Achieved, Spring 2019
Successful Launches this Semester
Three flights were successfully performed and recovered this semester
HABET members gained crucial experience useful in continuing the project
LoRa system proven successfully
LX-150-C finally proved the LoRa's ability to communicate with Howe and the recovery vehicle
Payload tracked to 72 km away from Howe before balloon burst
Work with University of Iowa
We have an initial understanding of what they require for their mission
Our flights have proven our ability to fly and recover payloads
A good deal of progress was made this semester with regards to the goals we had set. HABET and its members got absolutely vital experience in performing three free flights. Despite the LoRa issues with LX-150-A and -B, these flights were instrumental in introducing our members to flight operations that they largely had not seen before. The success of the LoRa rado, while set back due to several issues, is a big step in the direction of increased self-sufficiency for HABET. The more we can do in-house, such as tracking, the less reliant we become on third-party systems and the more control we have over what we do. Lastly, HABET has spoken with the University of Iowa professor who would like to fly a mission with HABET late next semester. We now have an understanding of what they expect from us, and we have poof of the quality service they can expect when flying with HABET.
Project Deliverables, Spring 2019
LoRa
LoRa hardware and software was successfully tested as of LX-150-C
Fill Nozzle
New fill nozzle design tested and flown successfully
Research Mission Proposal
Science team has written a proposal for a research mission to be flown next semester
Documentation
Documentation has improved as HABET gained flight experience
Automatic Balloon Launching System
Hardware for automatic balloon launch system has been produced, and we are mostly awaiting software and testing
This semester, HABET has procured several deliverables relating to our ongoing efforts of restoring flight operations. The LoRa system, as tested in LX-150-C is evidence of the progress made upgrading our tracking to include systems built in-house rather than relying on National APRS almost exclusively. The new fill nozzle produced shows no evidence of interfering with parachute inflation, and it has also received praise from those who interact with it for its relative ease of use as well as the quick-connect attachment. Science team's mission proposal is written and awaiting more in-depth planning before hopefully flying this mission next semester. Documentation is much more fully developed than it was at the beginning of the semester. Our relative inexperience does mean we should not expect immediate perfection from our documentation practices, but we recognize that these documentations can be continuously updated as we grow as a project. Lastly, the automatic launch system we are developing has begun production. The current design is missing LoRa boards for its modules as well as the hardware that will go into arming switches.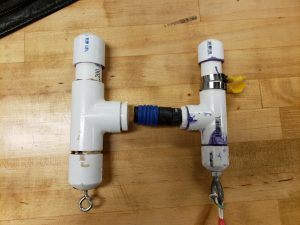 Two new fill nozzles: the one on the right is flight proven, the one on the left is incomplete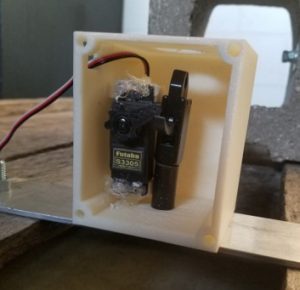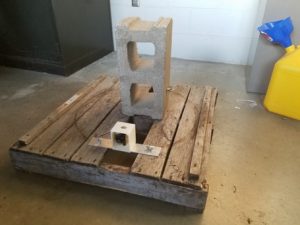 Hardware for the launch system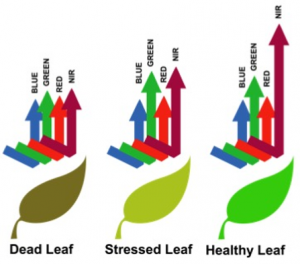 A simplified look at how the mission proposal will analyze crop health based on near-infrared camera data.
To reflect on this semester as a whole, HABET has made significant progress. We are in a much better position now than we have been in the past couple years. We are significantly closer, at this point, to our objective of making HABET ready to fly real missions for customers again. Our members now have real flight experience that they did not have when this semester started.
Midterm Executive Summary
HABET S19 Project Report

Midterm Design Review
S19 HABET midterm Design Review

Final Executive Summary
Final Executive Summary

Final Presentation
Trask-HABET final presentation