Project Lead: Mackenzie Kilcoin
Faculty Adviser: Tomas Gonzalez-Torres
Technical Advisers: Matthew Nelson, Philip Jones, Dae Young Lee
Grad Student Advisers: Brian Kempa and Jacob Drahos
CySat Spring 2019 Roster and Project Organization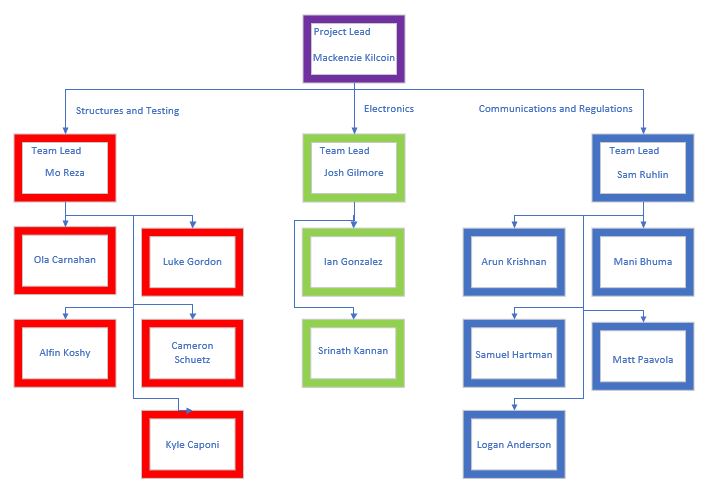 Timeline

Mid-Term Update, March 2019
Planned Deliverables: We aim to have all hardware completed and in house, all software completed and tested, and all critical licenses for CySat-I obtained by the end of the semester.
Planned Goals: CySat-I should be flight ready by the end of the semester with documented processes to make future work easier and more streamlined.
End-Term Update, May 2019
Accomplished Deliverables: We have all flight hardware, besides PCBs, in house as of late April, 2019. The structure is ready to send to hard anodization, which we will reobtain in one week. All critical licenses have been obtained, including IARU coordination, NOAA coordination, and soon we will also have API coordination through the FCC.
Accomplished Goals: CySat-I is nearly ready for integration, but has a number of tasks remaining for this summer. This includes obtaining our PCBs, assembly, wiring, a vibration test, and final handoff.