Mission Statement
CySAT-1 is a 3U cube satellite being designed, built, and flown by students to measure Earth's soil moisture using a software defined radiometer while in Low Earth Orbit (LEO). As Iowa State University's first cube satellite, CySAT-1 will act as a technology demonstrator for future cube satellite missions.
Developing traditional spacecraft is an expensive endeavor, and because of the cost barrier, students often do not have access to hands-on experience in the field of spacecraft development. Cube satellites are a cost-effective alternative for a hands-on educational experience for students and are capable of accomplishing various scientific missions equivalent to many of their larger counterparts. As a cube satellite, CySAT-1 aims to provide students studying aerospace engineering, mechanical engineering, electrical engineering, software engineering, or computer science with the opportunity to apply what they have learned in coursework to developing a cube satellite.
Team
Project Leader – Alexis Locati
Faculty Advisor – Matthew Nelson
Technical Advisors – Jared Danner (Collin's Aerospace)
CySat consists of two teams:
Systems
Integration/Testing Team
Project Organization Chart

Team Photo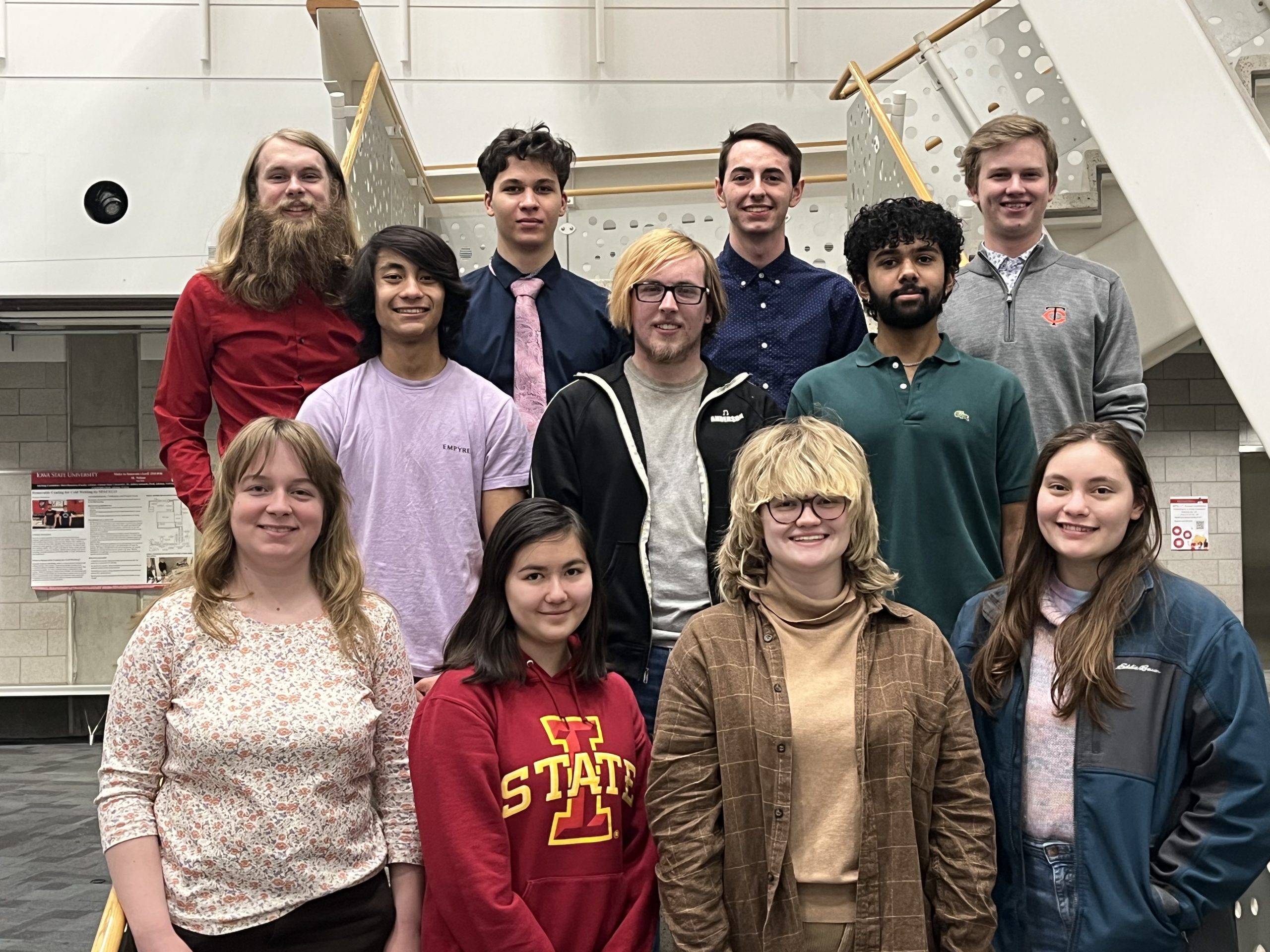 Left to right, starting at the top: Steven Scheuermann, Max Mayer-Mader, Henry Shires, Anthony Vareberg, Abhushan Pradhan, Zachary Anderson, Manas Mathur, Sarah DeMatteis, Elizabeth Janson, Alexis Locati, and Vanessa Whitehead
Goals:
The goals for CySat this semester are to finalize the mechanical design of the satellite, integrate and assemble all systems, complete the software for all systems, and successfully pass all hardware and software tests. With that, the overarching goal is to have the satellite ready for handover to NanoRacks for a vibration test at the end of the semester.
Deliverables:
CySat will have three deliverables, one being the fully assembled satellite, another being the satellite sending a beacon, and the last being the satellite taking data. The assembled satellite will be displayed at the M:2:I Expo and the software demonstration, sending a beacon and taking data, will illustrate communication between the subsystems and ground station thus showing that the satellite is functional.
Milestones and Tasks:
Completed CAD model of the satellite

Redesigned rail structures to accommodate the addition of new solar panels
Redesign support brackets to accommodate the addition of new solar panels
Redesign payload brackets

Fabricate new rails, support brackets, and payload brackets for the structure
Procurement of new EPS battery cells and solar panels
Assembly of the satellite
Completion of software

Testing and debugging complete
Successful communication between subsystems
Successful beacon sent from satellite to ground station
Successful recording of data using assembled satellite