Make to Innovate is a project-based learning environment that students can use to learn new skills.  These skills include engineering skills, but also "soft" skills such as leadership, teamwork, communications, and ethics.  The success of Make to Innovate is in the projects that we do.  To facilitate this, Make to Innovate has a Request For Projects (RFP) that parties may use to request a project.  Requests are reviewed by the Make to Innovate administration team which looks at how well the requests fit our mission and the resources we have.  Requesters may be from faculty, staff or students that are employed by or attending classes at Iowa State University.  In addition, companies that have collaborated or has a working relationship with Make to Innovate may also request projects as well.  Currently, these companies are Boeing and Collins Aerospace.  If you would like your company added to this list, please contact Matthew Nelson.
Instructions
The RFP for the 2022-2023 Academic year is now open. The link or QR code will take you to a survey that will need to be filled out. Please fill these out as best as you can. If you have any questions, please contact Matthew Nelson or Christine Nelson.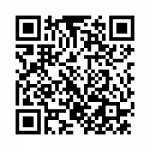 https://iastate.qualtrics.com/jfe/form/SV_bkeGWezj9B5xtd4
Important Dates
June 1st – Deadline for full consideration for 2022-2023 school year*.
July 22nd – Final Deadline for all projects to be considered for the Fall 2022 semester or for the Academic Year.
August 5th – Projects will be notified on status for the Fall 2022 semester
August 18th – Meeting with all project managers, Prelim Charter and Budgets will be due.
August 22nd – Fall 2022 Semester begins
August 24th – Tentative date for the M:2:I Fall Kick-off meeting (exact date/time and location TBA)
October 28th – Deadline for any project to be considered for the Spring 2023 semester
* – Projects that submit a request after June 1st may be considered only if there is additional resources available. Our final deadline for any consideration is July 22nd. All projects are strongly encouraged to submit by June 1st so we can plan accordingly.
Additional Information
In this section, we have included some additional information and helpful hints to help you write a successful RFP.  One of the key things that we will look for is what is the project's goals and what they would like to do.  Your project should have around 3 major goals you would like to see the project achieve. Ideal projects that we are looking for should meet the following criteria:
Specific problem statement and specific goals
Measurable goals and easy to measure progress
Achievable goals, tasks, and solutions to the problem(s)
Realistic goals and tasks within the limitations of an academic setting
Time-bound to the limitations of the ISU semesters
Your project must be Specific, Measurable, Achievable, Realistic, and Time-bound, in other words, it must be S.M.A.R.T.  In addition, make sure you will tell us what your project's overall mission is.
Project Categories
There are three categories that a project can be categorized into; Competition, Research, and Service.  Below are a description and expectation of each one.
Competition
Competition projects must include information about a specific competition that the project will plan to attend.  The competition must be an active competition that has had 2 or more successful competitions and must be affiliated with a nationally recognized organization.  Examples would be a competition project that is supported or run by AIAA, SAE, NASA, DOE, or the Mars Society as examples.  Competitions that do not meet these requirements may still be submitted but may undergo further investigation before accepting the project.  Because of the extra costs associated with competition teams, these projects will often be required to secure additional funding outside of Make to Innovate.  Make to Innovate can help students in securing this funding.
Example:  A team that is attending the NASA SLI Competition.
Research
Research projects are projects that are conducting research in conjunction with a faculty advisor.  Faculty advisors may also help sponsor the project, but it is not required.  Research projects must submit additional information on what research they will be conducting.  All research must have an experimental component.  All research projects must submit what research topic(s) and question(s) will they will be addressing in their initial RFP.  In addition, we expect that a research project will submit at least one paper to a conference.
Example:  A team will work with a faculty member on different types of airfoils for long-duration flights.  The team will design, build and test the airfoils and put the results in a paper to be submitted to an AIAA conference.
Service
Service projects are projects that provide a service or conducts operations at set intervals.  Service projects will submit an operational charter.  This charter will outline what operations or services the project will perform and at what interval.  A service project may also use one to two semesters to develop a platform that will carry out operations, but this must be indicated in the charter.
Example:  A team will conduct aerial flights over a field inoculated with wheat rust.  They have an aircraft that will use and will integrate a payload that is capable of taking near infrared photographs.  They will develop an operational procedure plan and comply with all FAA and ISU rules when conducting these flights.
Please note, that in this example, the reason this is a service project is that the main goal of this project is to provide operational support for obtaining the images, not to do the analysis on the images.
Industrial
Industrial projects are projects that are directly tied to an industry sponsor.  Industrial projects have a representative from that company that is outlining what they would like to have the students work on.  Industrial projects must have at least one member from that company that is a technical advisor.
Example:  A team works with Boeing to develop a new type of spacecraft.  The team will conduct research and build a prototype spacecraft.  Boeing will outline what the major goals are for the project and two Boeing engineers will serve as technical advisors.
Project Category
New for the 2022-2023 Academic Year, we are now dividing projects up by category so we can divide those teams into different sections within the M2I Program. Certain categories of teams have certain requirements or needs and this allows us to tailor resources for those groups of teams. We currently have the following Categories.
Rocket/Propulsion – These are teams working on Rockets, Rocket engines and other propulsion systems. Projects under this category will be grouped together in the M2I lab to better share resources. All members in these projects will be required to undergo safety training and many of these projects will require additional certifications.
UAS (Drones) – These are teams working on Unmanned Aerial Systems which can include both fixed wing and rotorcraft vehicles. This can also include various support systems or sub-systems used in UASs. All members in these projects will be required to attend additional training and all projects will be required to have at least one Part 107 pilot as well.
Space/Near Space – These teams are working projects related to space and/or near space conditions. This includes projects like CySat and HABET and can include working on the spacecraft, operations or other aspects related to space or near space flights.
Robotics – These teams are working on projects that cover any type of robotics or mechatronic platform that may perform a wide variety of tasks or functions. While robotics platforms can also be applied to UASs and space and near space applications, the primary goals of these projects is in the actual design, build and testing of these platforms.
Aircraft Design/Manufacturing – These teams are focusing on aircraft design, building and manufacturing and testing. These project may use UASs for testing purposes, but their primary goal is in aircraft design and manufacturing in much broader terms and includes General Aviation, Commercial and Military applications. This category can also focus on certain subsystems used in aircraft systems or can also focus on just the manufacturing aspect in aviation.
Other or Multidisciplinary – Projects that do not fit into one of the Categories above may select this option. The M2I Admin staff may determine that it does fit in one of our categories, determine that it should have its own category, or keep it as a multidisciplinary category.
Questions?
If you have any questions on the RFP, please feel free to contact Matthew Nelson or Christine Nelson.