Developing Next Generation Space Construction Technologies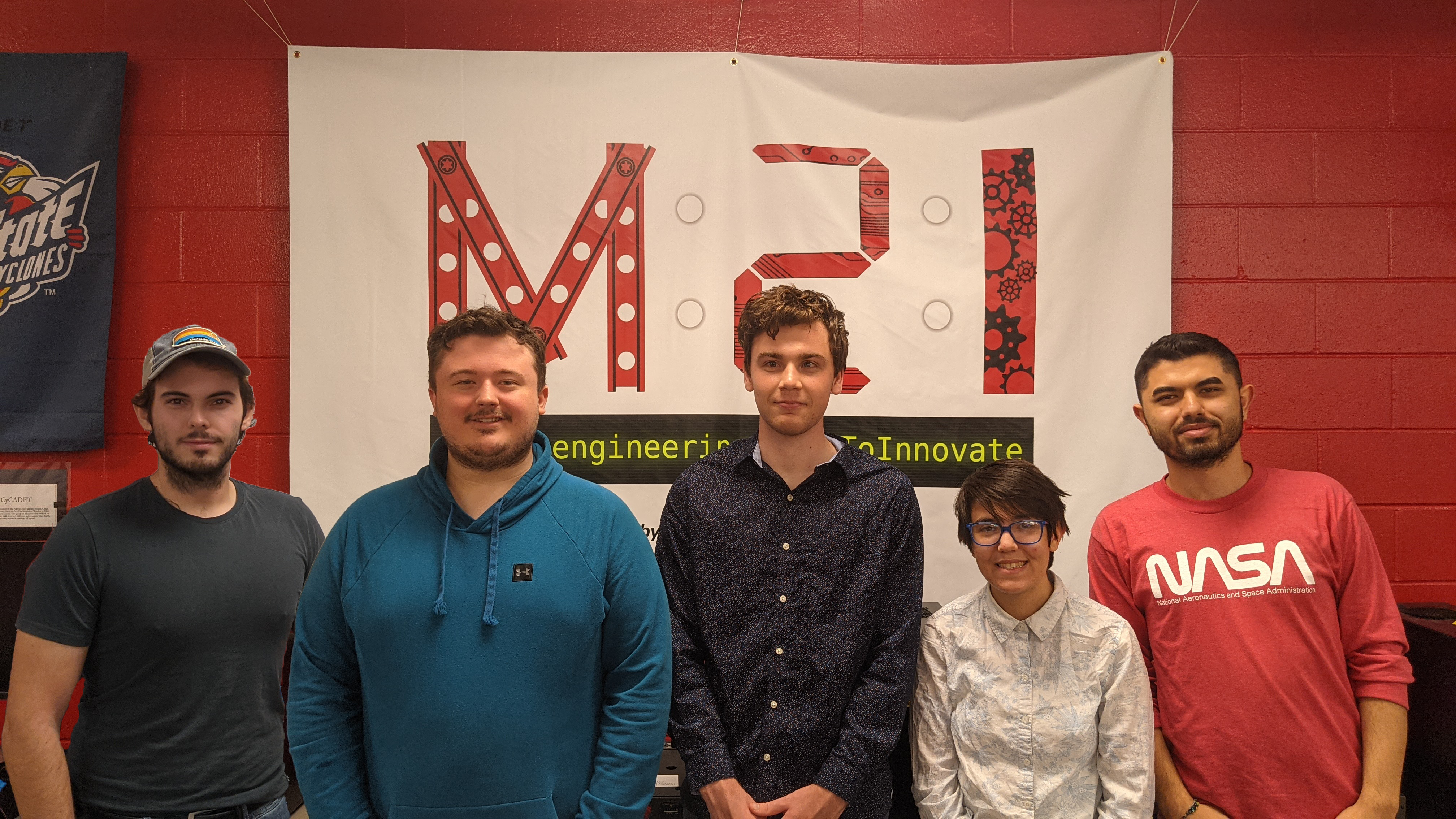 Space Construction Technologies, SPACECO, is founded in January 2021 by 11-researcher in order to develop next generation space construction technologies. As a result of brainstorming for wide range of space technology ideas, basic principles of cold welding technique has been observed. In March 2021, SPACECO has submitted a proposal and new technology report (NTR) for Removable Coating for Cold Welding (RECO) technology under L'SPACE program to NASA. The proposal has been approved by the NASA Center Chief Technologist and SPACECO has received a funding by NASA in April 2021. Along with that, NASA Technology Transfer Program has listed RECO technology as a new invention in their NTR system. With the beginning of Fall 2021, SPACECO has partnered with Make to Innovate program of Aerospace Engineering Department at Iowa State University to start laboratory research. Currently, SPACECO consists 14-researcher and two Subject Matter Experts who are welding engineer/metallurgist at NASA MSFC.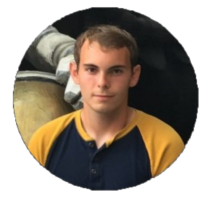 Jensen Theis
lab researcher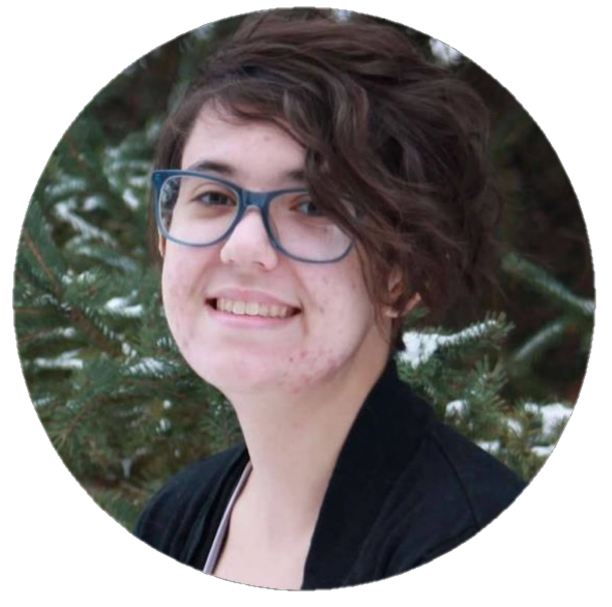 Katherine Ray
lAB RESEARCHER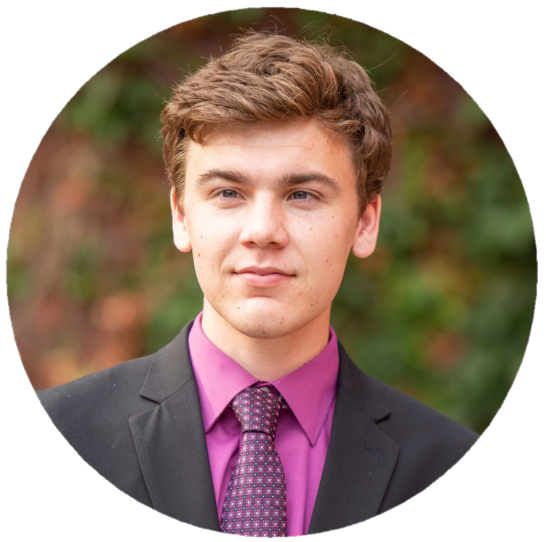 Mitchell Strobbe
LAB RESEARCHER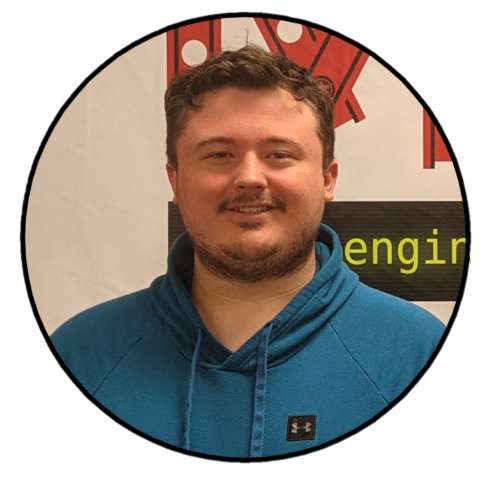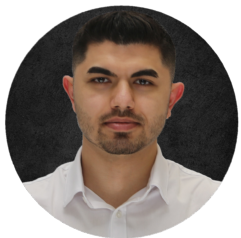 Mehmet B. Sefer
PROJECT MANAGER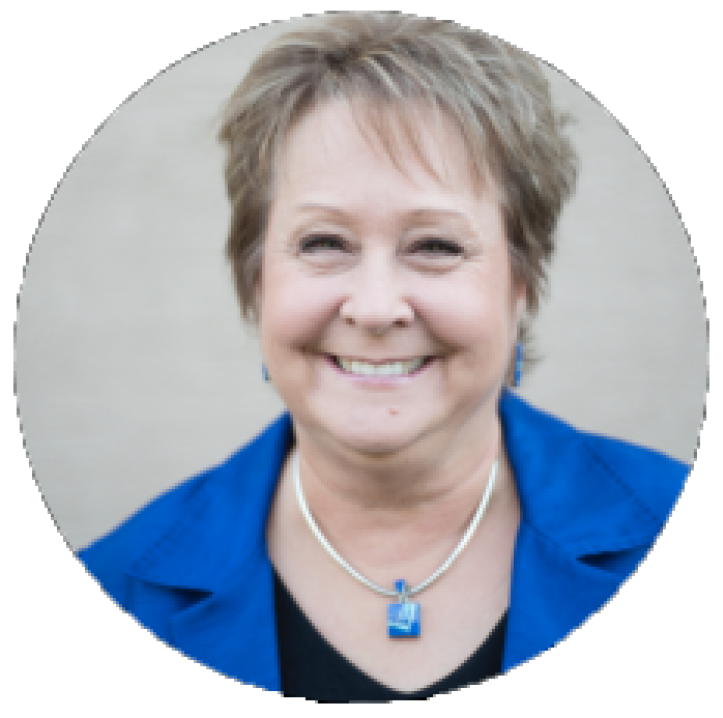 Sheri Boonstra
FACULTY ADVISOR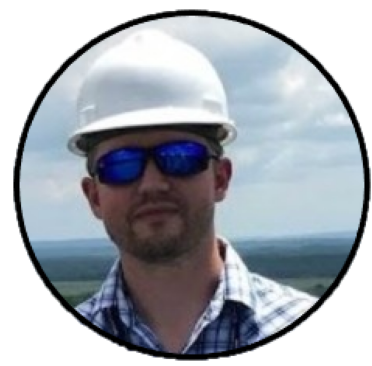 Jeffrey Sowards
TECHNICAL ADVISOR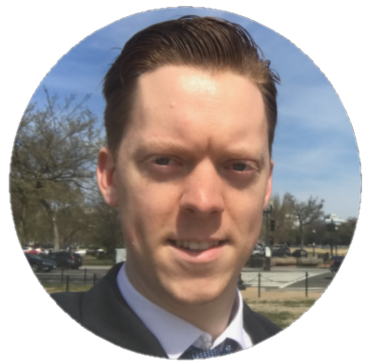 Zachary Courtright
TECHNICAL ADVISOR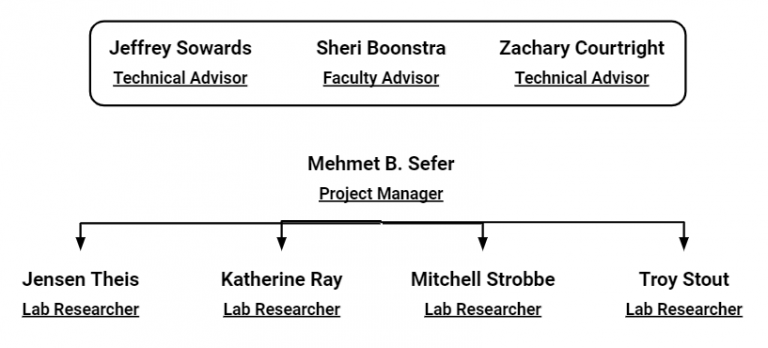 PROJECT MISSION STATEMENT
Due to the increased capability of both government agencies as well as private companies, missions to space have become far more complex. Many of these missions involve building large structures, such as the Lunar Gateway, large satellites, or what is necessary for Moon/Mars habitation. These structures are too large to be launched as a single payload, requiring in-space construction. The ability to weld pieces of these structures together while in space would allow for strong, hermetic seals and easy construction of many new structures. SPACECO aims to research and invent a removable coating, Removable Coating for Cold Welding (RECO), to enable cold welding in space applications. 
We will create a testing setup that allows for easy, clean, and effective testing in each trial, including an inert gas tent to protect test articles from oxygen in the atmosphere. We will bond noble metals using cold welding technique, demonstrating a bond with 165MPa of shear strength. Preparing base metal and apply the necessary coatings with strong adhesion to the base metal and demonstrating cold welding between two of the base metals with any level of bond strength are another goals of the project.
1st Goal for the Semester: Create a testing setup that allows for easy, clean and effective testing in each trial.
2nd Goal for the Semester: Demonstrate cold welding between two of noble metals.
3rd Goal for the Semester: Demonstrate efficient shear strength between base and noble metals.
Main Goal for the Project: Demonstrate cold welding with 165 MPa of shear strength.
Cold-welded metal prototypes with any degree of shear strength.
Lab data log database that shows the details of each variation that have been tried through semester, whether successful or not.
Final semester report to briefly discuss about the test attempts; what we have done right or wrong. 
MAJOR MILESTONES and TASKS
We have successfully completed open-air applications in this month. As new procedures come in, we are developing new methods to easily implement our manufacturing process to inert gas applications.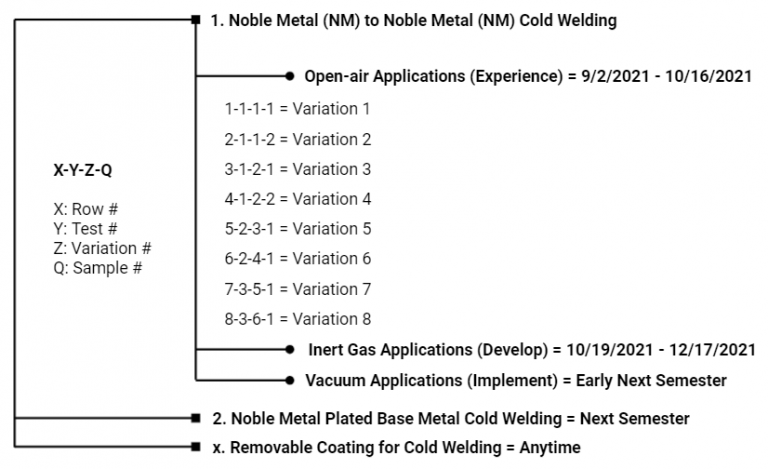 We are also following NASA's Technology Readiness Level scale to keep the track of the project's progress.
For any inquires, please email info@spacecotech.com                                                                            2021 | Space Construction Technologies | All Rights Reserved