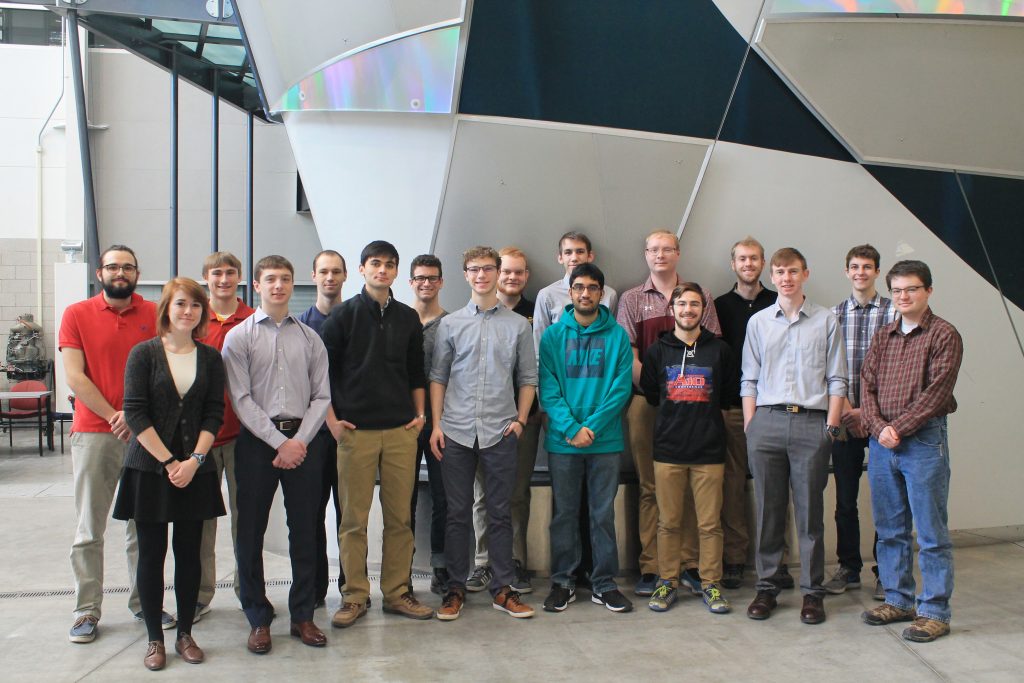 Pictured from left to right : Matthew Matejka, Morgan Foley, Riley Roche, Josh Simac, Thomas Biagetti, Martin Asama, Colin Firth, Nick Kilzer, James Talbert, Brady Anderson, Shivam Vashi, Jefferson O'Brien, Ryan Byrnes, Jeremy Redding, Jensen Mayes, Alex Vande Loo, Gage Lochner.
Not pictured: Kyle Helvie, Ernest Gatmaintan, Isaiah Exley-Schuman, Derick Whited, Rebecka Ogle.
---
MAVRIC is a interdisciplinary team of students working to design, create, and compete a Mars rover in the University Rover Challenge (URC).  URC is an international competition which takes place from June 1-3 in Hanksville, UT at the Mars Desert Research Station.
---