The electrical systems of the rover are mostly designed, and are awaiting rover hardware to be ready for integration.
The purpose of the electrical team is to manufacture, and install all electrical circuitry and assemblies, as well as to handle most coding and communications work.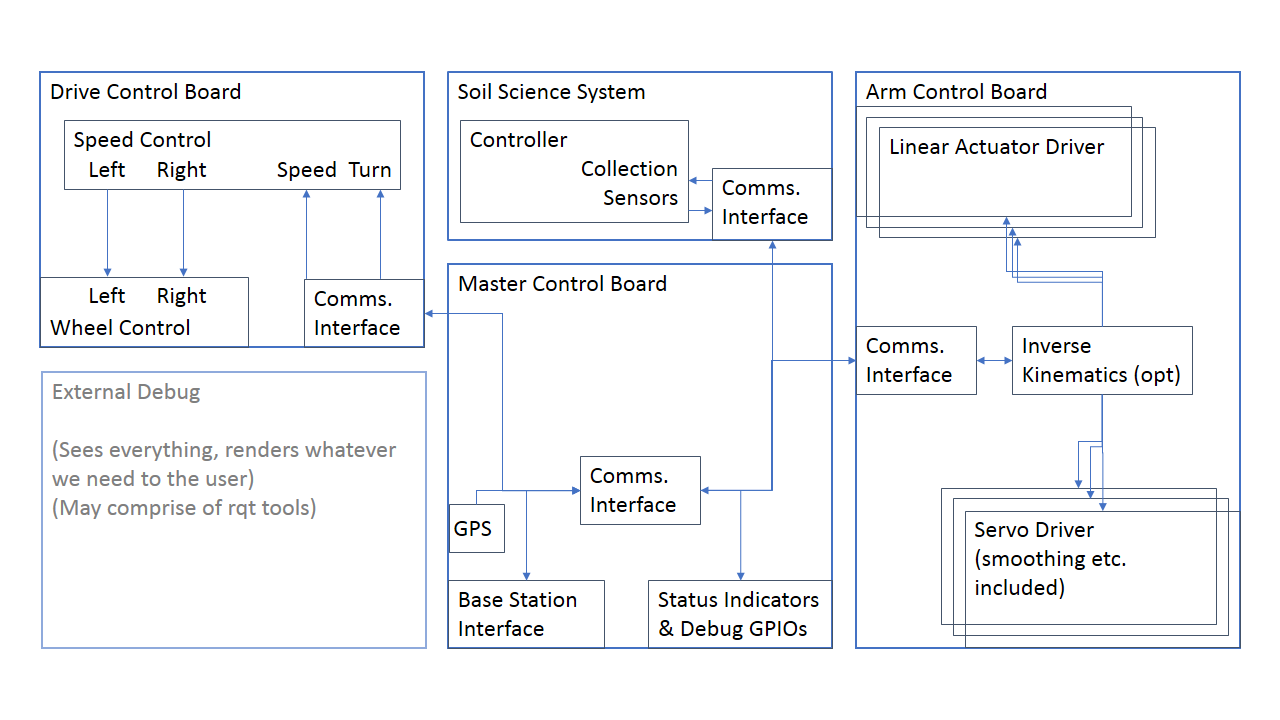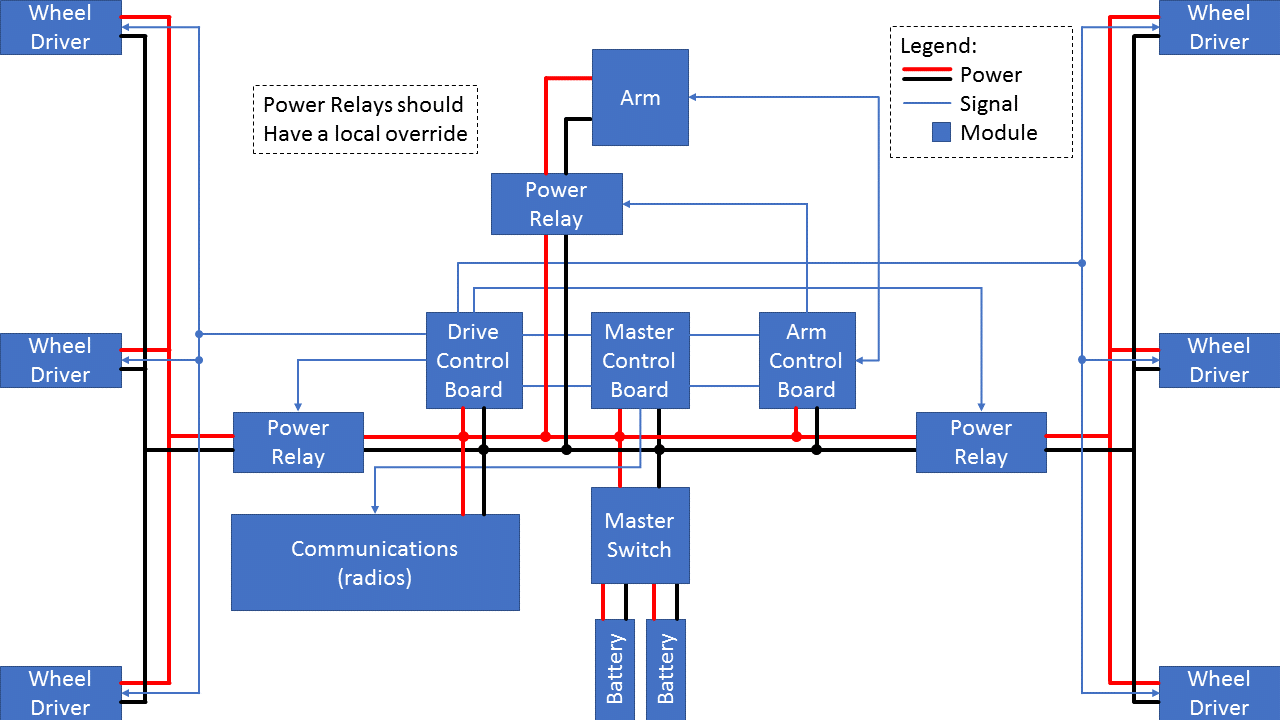 The above diagrams represent the system architecture as it currently stands.